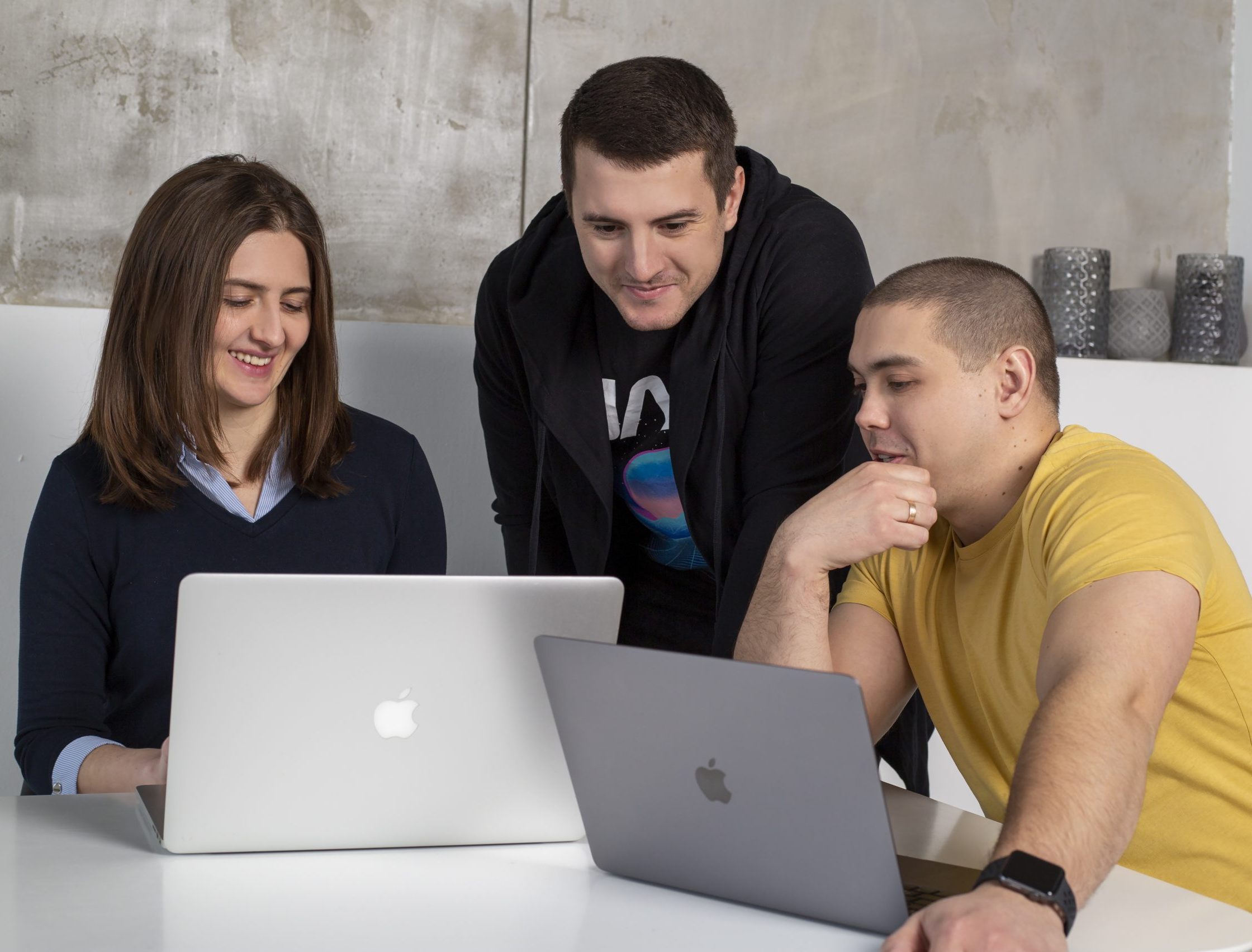 One Source.
One efficient solution.
We are more than just developers. With an extensive mix of product expertise, we can handle full-cycle product development from scratch.
Our knowledge and deep expertise along with our proven successful methodologies make creating products from scratch much quicker. We can verify product ideas and implement the desired functions in next to no time.
01​
We see the
bigger picture
With collective experience, we think more broadly about the business and the product
02
We are one
step ahead
We conduct thorough, in-depth research before executing any task and have the benefit of knowing the stages and processes first-hand
03
Sensible
solutions
We collaborate with clients, understand their products and our teams always adopt our company values in response to our clients' needs
Driving technology for leading brands
01​
Get in Touch
Contact us and we will discuss your requirements
02
Proposal
We prepare and create an offer with a detailed technical specification
03
Developmental stage
We work on the design and development, with continual product support as required
Using Agile methodologies and project management tools such as Jira and Asana, OneSource Project Managers make sure the projects run smoothly and on time, from the start till finish.
Responsible for meeting business objectives, our business analysts identify business needs, define requirements and offer solutions.
Using tools as Sketch, Figma, Invision, Photoshop and Illustrator, our design team crafts impressive interfaces that users can't resist. 
60+ Backend & Frontend developers
OneSource software engineers build fast and reliable systems  using languages and frameworks like Symfony, Vue.js, Lavarel, Jquery,
They ensure your digital products work flawlessly by conducting functional testing, identifying problems and collaborating with developers to fix them.
With their deep knowledge of automation tools and cloud platforms, they ensure seamless deployment and continuous integration.
Grow our teams and expanding expertise
We are looking to add extra professionals to our staff to provide bigger teams for larger projects.
Increase the number of key long-term accounts
Building relationships and partnerships that last, helping small clients grow into larger-scale businesses through long-term support.
Enhance expertise in VR & AR and cloud computing
We are focused on the future of product development and know VR, AR and cloud computing will play a large part in what is to come so we are expanding upon our skills in these areas.